Nine Smart Tips To Save Up For A Down Payment On A Home
https://www.forbes.com/sites/forbesrealestatecouncil/2018/06/01/nine-smart-tips-to-save-up-for-a-down-payment-on-a-home/?sh=7234b22e498f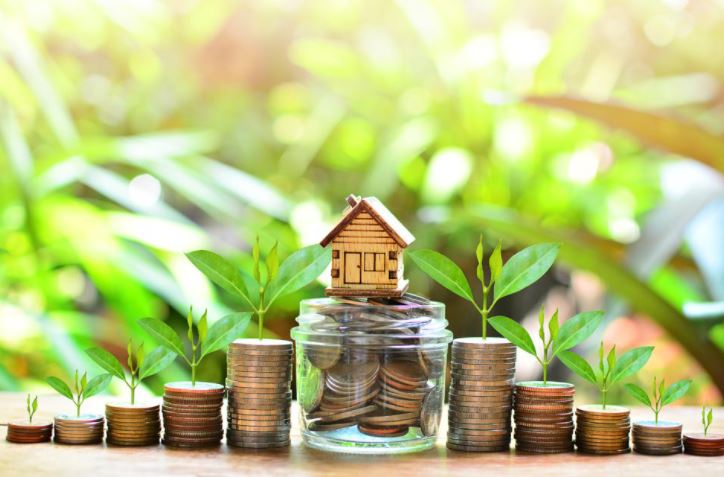 Saving up for a down payment might seem like an impossible task at times, but there are several small things you can do to work steadily toward your goal.
First, you'll want to figure out how much the type of home you want will cost and what the down payment price tag might be. Believe it or not, it's not too early to meet with a real estate agent at this point — they can help you figure it all out, even if you're years away from buying.
You'll also want to make a full assessment of your spending and create a budget if you don't have one already. How aggressive you are with saving depends on whether you have a short-term goal or more of a long-term goal. Here are nine smart ways to save up for a down payment:
1. Work on paying off any debt you currently have.
You don't need to be completely debt-free to buy a home, but if you have significant credit card debt, for example, this may not only affect your ability to get the type of financing you want, but the interest on these debts can add up very quickly. Work on paying off any big credit card debts first.
2. Set up an automatic savings deposit.
Have a portion of your take-home pay automatically routed into a savings account each month. That way, it's less tempting to spend, and you don't have to think twice about it.
3. Trim down your rent.
Is it possible to find a cheaper place to live while you try to save? Should you try to find a roommate to share expenses with? For this step, you'll need to figure out how much you're willing to sacrifice, but it can pay off big time and save you hundreds quickly.
4. Cut out unnecessary living expenses.
Is there a gym membership you don't use enough? (Could you just workout at home instead?) Do you have cable TV? (Could you watch TV online or check out DVDs from the library?) Is there a cheaper car insurance available? (Has it been a while since you shopped around and compared rates?) Taking an assessment of all of these things can help you pare down a chunk of your monthly expenses, creating savings you can earmark for your future home.
5. Get a credit card that gives you rewards.
Some credit cards are better than others, so you'll want to make sure you have one that rewards you for the spending you do anyway. For example, if you're getting 3% back on all of your purchases, this can add up fast in rewards, saving you money on purchases or paying you back in cash.
6. Take advantage of freebies.
Can you get by with just using the Wi-Fi at your local library? (It's free!) Are you a member of an online "Buy Nothing" group on Facebook? This is a great way to score freebies from your neighbors. Getting resourceful with things that are already available at no extra cost to you is a quick way to cut down on expenses that add up quickly, leaving more to add to your home fund. Plus, Buy Nothing groups help to cut down on waste, since there is someone out there who needs to get rid of something anyway.
7. Use coupons and take advantage of deals.
This one will take some organization, but you can save hundreds of dollars by cutting coupons from local ads and using online coupon resources like RetailMeNot or Ebates.
8. Cook at home instead of eating out.
Sometimes, one meal out can equal a week's worth of groceries. Especially if you're eating out every day for lunch or hitting up Starbucks every morning, it all adds up. Sure, it will take more time to grocery shop and prepare everything yourself, but this can save you a significant amount of money every week. Imagine spending only a few cents on a cup of coffee, versus a few dollars with every trip to the coffee shop. Also, buying in bulk can help save some serious money as well.
9. Take on extra work.
After you've cut as many expenses as possible, you still might find that you're not able to save your down payment as quickly as you'd like. You may need to take on a couple of odd jobs in the evenings or weekends, and you have many options at your fingertips. You might consider becoming a driver for a ride-share service, delivering takeout orders, house-sitting, walking dogs, cleaning homes, doing yard work, working as a tutor, etc. Consider what skills you have and how you can use them to your advantage. Send all extra income straight into your future home fund.
Figuring out how much you actually need to save to make your dreams of homeownership come true will be a crucial step in your plan. This number will keep you motivated to keep on cutting costs and saving more, knowing that it will all pay off soon enough.
Source: forbes.com